BRATT DECOR: A LOVE STORY
BY MARY BAUER
In addition to the love Stephen and I share with each other, we both share a deep love for design, beauty, art, and architecture. When we were expecting our first beautiful new baby, I did what every other living creature on the planet does. I began to nest.

Loving design and interiors as I do, it is essential for me that the environments in which I move are life giving. And the type of life I require from a space will vary according to the function of the room, but some things like, beauty, harmony, sophistication, and balance never change. Needless to say, that putting the nursery together became almost an obsession. And, it's also a methodical process for me. I always start with how I want the room to feel and what I want it to do. For me, that fi rst nursery space didn't really need to "do" much, besides provide a safe sleeping space, a changing and nursing area, and house clothing and toys. So, my concentration became about how I wanted it to feel. I wanted this room to feel elegant, peaceful, and sophisticated. I wanted it to announce to the world that something precious and priceless lie within. I didn't want the room to be cute or theme oriented. I wanted it sumptuous, luxurious, and comfortable. I wanted it familiar and to feel like home.
So, with my destination firmly planted in my mind's eye, I took the first step in my journey: the selection of the crib. For me, that was job #1. It would be the major focal point of the room, and from which all else would be built around. I looked locally at every store that carried a crib, and was disappointed to discover that not one had anything remotely workable for my vision. But, I was not discouraged. Living in Baltimore, I assumed there would be design limitations, but really believed I would fi nd my crib in NYC, after all, New York was the world's epicenter of design. I got a list of every high-end baby boutique in the city. Stephen and I booked a trip and began our search. About 1/3 of the way through our list, I still hadn't found anything that would work. It seemed the offerings were 90% predictable, uninspired, and dull, and the other 10% was priced so far out of reach, that only the royal family could afford it, and even in that price range, the design was uninspired, but at least there was design. Within our budget, the choices were basically, painted white box, maple box, or cherry box. But, I soldiered on. When we left the last store on my list, I was beyond depressed, maybe even a bit crazed. Hormones were raging, and I began to feel that before I even got started, I was failing as a mother! Stephen and sat in a café and I poured out my sorrow. Stephen, patient and sympathetic, listened. And, then he looked at me and said, "Mary, this is not a problem. We'll just make the crib." And with that simple statement, the sun once again began to shine, birds sang, and I swear, I heard the angels sing. I had every confi dence my super talented love bunny could create the perfect centerpiece for my nursery thus ensuring life long happiness for my baby. Then, almost simultaneously, the idea came to me that not only did we have to create the most beautiful crib in the world, that normal people could afford, but we also had to start a business and make our brilliant cribs available to the world. I was sure that there were mothers the world over, entrapped in a world of despair because they too, wanted the same sophistication for their baby, but because their husbands were accountants, or mechanics, or dentists, they were simply out of luck with no options. Starting a business was essential, a pure act of human kindness.
We went home, and began brain storming ideas and designs. We made our baby's crib. It was a combination of Stephen and myself. The crib was a four-poster wrought iron piece, reflecting my love for Parisian wrought iron, and topped with a fantastical spray of pure white ostrich feathers, reflecting Stephen's motherland of South Africa. It anchored the room, and set the mood. Everything else fell into perfect place. We had our baby. We sat in that bliss for a moment, and we were forever changed in the way that only becoming a parent can change one's self. And, then, we went to work on Bratt Decor. Now, here we are 17 years later, with two big boys, a viable business, still doing what we love, still loving each other.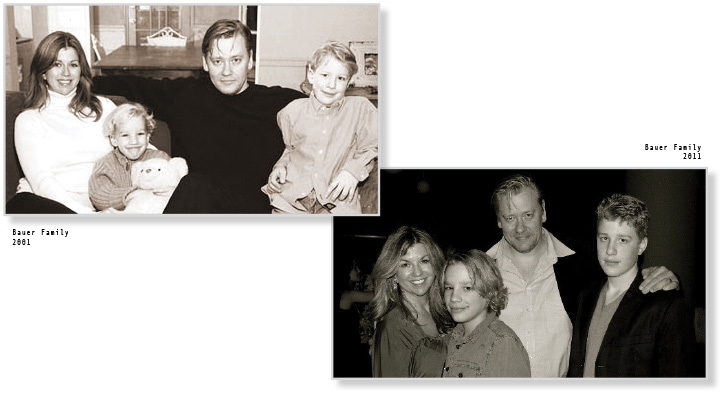 For more information on this, or to obtain hi res images, please contact press@brattdecor.com
current

catalogue





baby

registry




complimentary

design services





Putting together your baby's room


can be a daunting task, but it needn't


be. Bratt Decor is here to help.





To begin, simply fill out this


give us a great starting point


for creating your dream nursery.
the bratt

love story





finance your
dream nursery