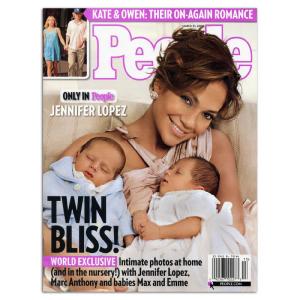 People Magazine
Twin Bliss -World Exclusive: Intimate photos at home (and in the nursery!) with Jennifer Lopez, Marc Anthony and babies Max and Emme
Diaper duty, sleepless nights and the best sung lullabies in the business. Jennifer Lopez and Marc Anthony joyfully nest their month-old twins, Max and Emme.

And check out their fabulous nursery filled with the most luxurious things for these two special babies. Emme and Max sleep in gold Casablanca Premiere cribs by Bratt Decor which are elegantly dressed in Lulla Smith's great designs. A beautiful nursery for two beautiful babies.

Written by: Peter Castro