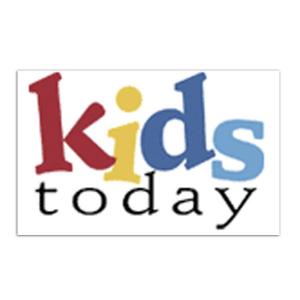 Furniture is perhaps the biggest purchase, both in size and price that parents make for their children's rooms.

According to New York-based Easy Analytic Software Inc., youth bedroom furniture will have one of the biggest sales increases of all furniture products between 2006 and 2011. In fact, only entertainment furniture is expected to see greater sales increases.

Both youth bedroom and infant furniture are expected to grow sales faster than the 27% projected for all furniture in the next five years. EASI projects a 29.5% increase in sales of youth bedroom, from $5.08 billion in 2006 to $6.58 billion in 2011 and a 28.5% increase for infant furniture, from $1.18 billion last year to $1.52 billion in 2011.

Even though the projected numbers and some manufacturers are optimistic, there still are sections of the country and the industry where the economy is soft and business is described as flat. However, with about 4.1 million babies born every year, the market for kids' furniture should be healthy for some time to come.

Canadian-based Stork Craft has been in the juvenile furniture business for more than 60 years and President/CEO Jim Moore looks for 2007 to be "an outstanding year for our company." Moore is expecting 40% to 50% growth again this year. The company produces cribs, beds, case goods and glider rockers.

Stork Craft bought the Ragazzi trademarks last year, which added another dimension to the company. Stork Craft's primary customers are larger retailers and larger drop-ship companies while Ragazzi products are geared toward the independent retailers in the upper-mid to high-end price points.

"We plan to grow these retailers by supporting them with more than $10 million worth of inventory available for immediate shipping on both the East and West coasts," Moore said. "Our marketing programs will be the best in the market place and include a full-time, seasoned furniture designer and in-house graphic design department exclusively for Ragazzi."

Atlantic Furniture, based in Springfield, Mass., sells youth and adult bedroom furniture and home office furniture and it entered into the crib business at the end of 2006.

Mark Valone, Atlantic's president, says the rush to enter the youth category is not over.

"Smaller stores that are not already in the category now have probably decided against it and larger stores often wait until a market matures before entering," Valone said. "That's what we're seeing now. We're seeing a strong interest in better quality goods."

Florida-based Sweet Beginnings, founded by Patrice Fitzgerald, offers a line of custom children's hand-painted cribs, beds, case goods and more, and she's optimistic about the outlook for her particular niche.

"We not only have a standard line but we fill the need in the retail and design market for the client that wants a custom look to go with their room décor," Fitzgerald said.

Jeff Hutsell, president of Chicago-based Levels of Discovery, says the outlook for 2007 for kid-sized furniture is great.

"More grandparents and parents are looking for fun and functional and 'cool' products for the main nursery/bedroom and also for grandparent's home nursery and/or second/vacation homes," he said. "I am seeing more players in our category because larger furniture companies are expanding their offering and new companies are targeting kid-sized furniture. Growth and positive outlooks lead to more competition, it's only natural."

Levels of Discovery sells to children's specialty, department, furniture, toy and gift stores, and Hutsell said the biggest change in the last year has been the fast growth of the Internet customers, including those that also have brick-and-mortar stores, and he sees that trend continuing in 2007.

Earl Wang, vice president product development at Lea Inds., is optimistic about the outlook for youth furniture. Lea, one of the few furniture manufacturers devoted exclusively to youth, offers lifestyle looks and a growing accessory program.

"I'm optimistic with all the attention the category is getting," Wang said. "I think there's a lot of opportunity to set yourself apart if you could come up with the better mousetrap. Youth furniture always seemed like an afterthought for some retailers; they may have had a few bunks and captain's beds next to their home office but now with the changing consumer demographic and growth in the category, retailers are realizing if they create the right environment and target young mothers, they can have a customer for life."

Wang says some of the attention stems from the popularity of the mail order catalogs but it's not just about furniture. Marketers across the board are targeting a younger audience from Cosmo Girl and 17 to Nickelodeon and Disney.

Though Wang says Lea hasn't seen the growth this year that he'd like to see, the company is "about where most of the market has been. The industry hasn't been as robust as everyone had hoped it would be. When you take into account the overall business conditions, the number of people in the business and the businesses we compete with automotive, travel, etc. it's an opportunity for us to become better problem-solvers."

Trends

Stork Craft's Moore says convertible cribs continue to be strong sellers compared with standard cribs and they're seeing a trend toward more purchases of collections of coordinating furniture.

Valone agrees with this assessment, adding that the convertible niche isn't being filled by big box stores. He also said more full-size beds are being sold, compared with twin beds, as older kids start to prefer full beds when they hit about 12 years old.

"There's a great opportunity for youth dealers because most adult beds are only offered in queen or king so there's an entirely new market developing for the tweens," he said. "Specialty dealers should stay involved in the niche markets because the larger dealers will focus on the mainstream."

Both white and very dark wood finishes are gaining in popularity, Valone said, and he anticipates they will equal or surpass natural lighter finishes while medium finishes have dropped off significantly.

Wang concurs that white is popular, saying that many retailers carry white finishes because it's an easy, visible way to get into the youth category.

The key in youth furniture remains the features, and parents and kids alike are looking for more storage options, extra sleeping space for friends who stay over and product safety and longevity.

Wang, too, sees an up tick in the demand for full-size beds, though Lea does still sell more twins, and he attributes that to the fact that parents are either waiting longer to buy beds or anticipating future needs like when the child moves out of the house and the bed is used in a guest room.

On the business end, Stork Craft has more demand for container direct programs for the large retailers. These retailers are stocking their own inventory and using multiple distribution centers, which gives them the ability to drop-ship within 24 hours.

"The speed of business is dramatically increasing," Moore said.

Fitzgerald sees consumers wanting "cheaper, less expensive products." Since her products are made in the U.S., she's found it difficult to compete for those customers and has changed the company's marketing strategy. The consumer's demand for cheaper goods though means there aren't as many players in the high-end custom arena.

"We have moved our marketing and growth into the custom design arena," she said. "Although we have been with e-commerce since the inception of Sweet Beginnings (1999) I feel the trend for us is in the custom design distribution pipeline. The customer is so tuned into the Internet. As the younger generation starts to have kids, their buying experience is shopping on the Web."

In kid-sized furniture, Hutsell is seeing more creativity in the design and function of products, more offerings from larger companies and more sophisticated looks. He's also been happy with the growing interest from traditional furniture stores who are starting to explore offering kid-sized furniture on their floors.

Recently, Levels of Discovery has started offering furniture for older kids. The original product line was made for kids up to age 6, or 100 pounds, but Hutsell wanted to add pieces for kids a little larger or up to 10.

"Six- to 10-year-olds are still and not quite ready for adult or teen furniture," he said, "But this line needed to be a little larger and a little more sophisticated so it's more appealing to the older kids and doesn't look like it is for a baby."

Moore says there's still a "serious sustainability issue with any North American furniture manufacturer trying to compete as a domestic manufacturer" so there will be more casualties and a shrinking of market share for those that don't produce in Asia. Because of logistics, the cost of moving manufacturing operations and the Asian contacts and skills required to start up in Asia, it's a prohibitive venture for ailing companies. Moore sees this as an opportunity for financially strong companies.

Wang thinks more players are getting into youth because they're trying to fill containers and they see this as an opportunity to help with that. The scale of pieces is increasing as people are focusing more on the teen and second bedroom, he said, but the SKU count is decreasing as both companies become more SKU conscience and want to get by with bare minimums.

"Even though more people are getting into youth, a lot of the stuff looks the same," Wang said. "We all need to be more original and be better problem-solvers so we can offer consumers more of what they're looking for in youth furnishings."

The Down on the Farm storage console has open and hidden storage shelves and can be turned into a comfy seat by placing a cushion on the top shelf. From Sweet Beginnings, $2,500.

Angel Song's Blossom & Bows Empire child's chair, $440, is covered in feminine floral motif accented with pink gingham and light blue and ivory cord. The coordinating ottoman, $170, doubles as a toy box.



Written by: Lisa Casinger