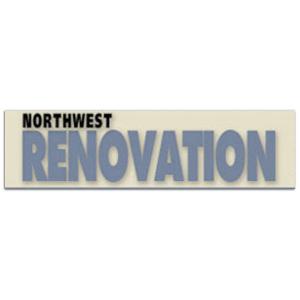 If you're awaiting a visit from the fabled stork, join the club. There are more than 73 million moms or moms-to-be in the US today, ranging in age from teen years to 40-plus. While each and every one of them is going to need at least one crib, a changing table, and a rocking chair, the demand for baby goods doesn't stop there.

Grandparents also play a major role in spending and "are expected by 2010 to be 80 million strong and spending $35 billion per year on their grandchildren," says Lauren Estep, spokesperson for Young America, a furniture manufacturer based in Stanleytown, VA. The baby business is booming, and with it comes an endless array of options aimed at creating a child's room that is safe, functional, and fun.

When it comes to creating your first nursery, there are several must-have items every parent should consider, with a new crib topping the list.

Whatever your budget, don't scrimp on the crib, says Mary Bauer, owner of Baltimore, MD-based Bratt Decor. Her company has designed nurseries for celebrities like Angelina Jolie and Desperate Housewives's Marcia Cross.

Although the crib is a classic hand-me-down, Bauer urges first-time parents to buy new and to buy the best one they can afford. "With a used crib, you don't know the history of it, you don't know its condition," or whether there has been a recall on it for safety reasons, she explains.

After that, Bauer believes, the most important "thing" in that room is the mother, and the nursery should reflect, at least for the first two years, her tastes.

"It depends on who you ask," she acknowledges, "But my belief is the nursery should be a room the mother herself loves, looks forward to going to, and then feels comfortable and at ease while she is in there." Once the child is potty-trained, the room should be re-done to reflect the child's emerging personality and needs, she adds. Next to a crib, a comfortable chair, dresser, changer and bookshelves are the most critical furnishings in the room, says Ann Adrian, owner of Portland, OR-based Goodnight Room.

She suggests an oversized chair that both swivels and rocks. "It's a multipurpose chair. You'll use it for nursing, for rocking the baby to sleep, you'll read to them sitting in it. The chair should be easy to get in and out with your hands full."

Again, shoot for the best you can afford: "Quality means you can re-cover the chair and use it elsewhere in the home," Adrian adds. As for the dresser and bookshelves, there are plenty of options to choose from.

"Kids typically have the most stuff in the family and the smallest rooms," says Estep, noting that Stanley Furniture's Young America line offers a variety of dressers and chests with deep drawers and hutches with an assortment of shelves and cubbyholes.

In cramped quarters, don't forget to look under the bed. Inexpensive cardboard or plastic storage tubs offer one solution. Or you can buy a twin bed with a storage drawer built right in.

Families on a budget can shop second-hand for some of these items, using paint, stencils, or wallpaper to jazz them up. Look for vintage dressers with interesting details, like hand pulls and carvings.

Can't find what you're looking for? Buy new, unfinished furniture and tackle the same kinds of projects, says Rick Slater, owner of Natural Furniture, based in Portland, OR.

In addition to dressers, his store carries pint-sized tables and chairs, bunk beds, and toy boxes. The advantage in buying new is safety, Slater explains. The industry has rigorous standards, meaning childrens furniture has rounded edges, slow-close hinges, and safety rails on bunk beds.

More Than Two Colors

Despite today's retro rage, candy pink and robin's egg blue are no longer the colors chosen to adorn today's nursery.

Nowadays, Bauer says, chocolate brown, paired with pastel colors like yellow, pink, and blue, is the going trend. These are unisex colors, reflecting a shift in new-parent attitudes: They don't want to know the gender of their baby before it's born, and this color reflects their happy uncertainty.

"Five years ago they did," Bauer says of the shift from "do know" to "don't know." Choosing this color scheme allows for better planning.

Here in the Pacific Northwest, the chocolate brown and pastel pairing offers a "sophisticated look," and those colors -- along with stuffed animals like the whimsical sock monkey or the resurgence of vintage tin toys -- "hearkens back to the youth of today's young parents. Once past the nursery stage, decorating an older child's room becomes a shared adventure between parent and child, "Adrian adds.

Popular hues for walls, bedding, and throw rugs include watermelon, periwinkle, and surf blue. Boy or girl, themes are as popular as ever: Cowboys and Indians, Star Wars, Barbie, and Disney princesses reign supreme.

For tweens and teens, customization is the buzzword here: "From made-to-order M&M' s emblazoned with children's names, to colorful iPod nanos with personalized play lists, kids are looking for expressions that are all their own," Estep says.

It can be hard to strike a balance between the older child's needs and wants, and the color palate that straddles the line between natural expression and eyesore.

Written by: Susan Rich